So, more news about the 30'th Anniversary Edition of Blade Runner which will be released as a Blu-ray/DVD/UltraViolet Digital Copy combo pack on October 23'rd 2012. Much of what's included comes from massive "The Final Cut" Ultimate Collectors Edition package that was release five years ago but there are some new items included for us die-hard fan's.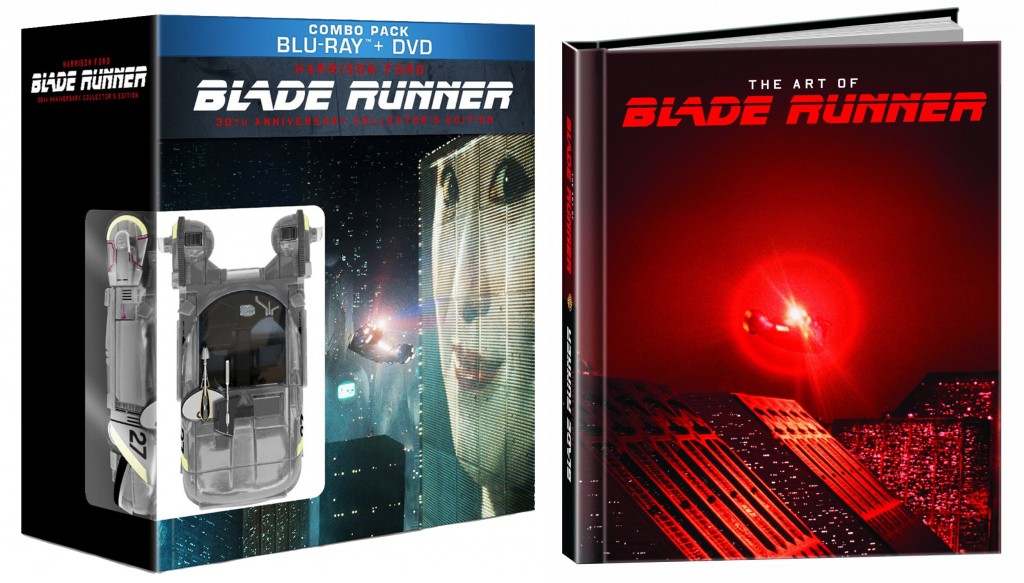 New contents and collectibles:
A new concept spinner
A action lenticular will also be included (and from what I've heard this will not be the same as in the previous Ultimate Collectors Edition)
a 72 page digibook with never before seen photos from the sets, sketches made by Ridley Scott and poster art.
A disc with more than 1ooo photos and more.

The "Dangerous Days" documentury will be included both on DVD & Blu-Ray (So, now it's finally released in High-Def). The 1982 theatrical & European releases will as before be included, together with the 1992 Directors Cut (branched together on one disc, as before). The workprint will also be included in this 30'th anniversary edition and the same thing goes for all of the other extras that could be found in the Ultimate Collectors Edition.

So, to sum it up. The new items will be the 72 page book, the new concept spinner, "Dangerous Days" documentary on Blu-Ray and the old extras from The Final Cut put together on one disc.

So, what are you waiting for.. You can pre-order this at Amazon.com right away

There will be a lighter 30'th Anniversary Collector's edition released too (without all of the new collectible items) and the Digibook will only consists of  36 pages. If that's what you want then you can pre-order that one from Amazon.com as well