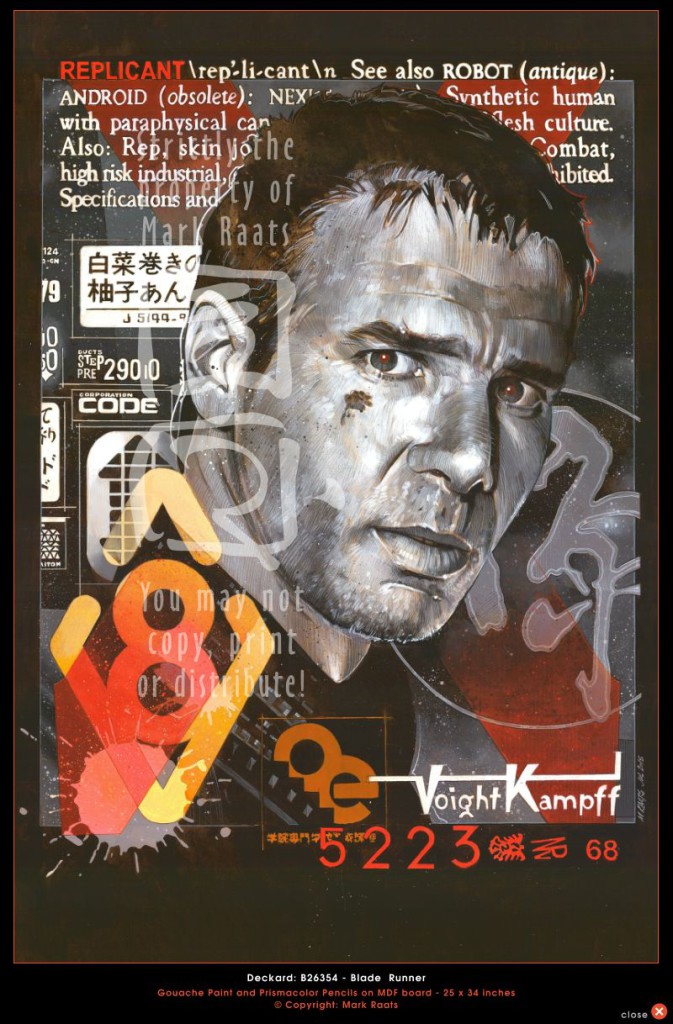 Artist Mark Raats has created another wonderful Blade Runner piece, this time with Rick Deckard as the subject of choice.
The piece is called "I'm Deckard – B26354" and was created using Gouache paint and Prismacolor pencils on board – 24 x 36 inches.
You can find more of Mark's amazing artwork at his website (His Blade Runner art can be found clicking "Hollywood" and then "Blade Runner" but be sure to check out his other artwork too. You can also visit him at Deviantart.